This Event costs real money. It is a direct purchase of in game goods.
Available at level 10.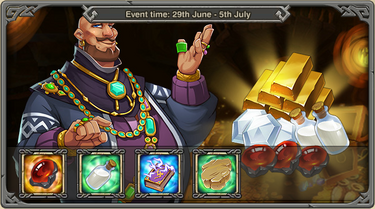 Packs
This Event offers the player two packs, Honor Pack and Glory Pack, that can be bought. They both have 300 gold, 8 Excellent Cornelians, 10 Milk, and 5k Silver. The Honor pack will have 25 Research Guides while the Glory Pack will have 10 White Wax.
Each Pack costs 30 USD or 300 Kreds. You can only purchase each pack once.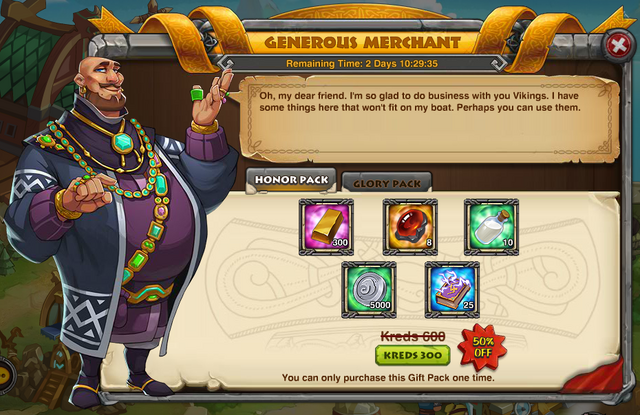 Ad blocker interference detected!
Wikia is a free-to-use site that makes money from advertising. We have a modified experience for viewers using ad blockers

Wikia is not accessible if you've made further modifications. Remove the custom ad blocker rule(s) and the page will load as expected.